Biofeedback
Are you suffering with painful conditions and would like help naturally that is backed by over 30 years of research?
Conditions – Insomnia, memory loss, headaches, migraines, fibromyalgia, concussion, anxiety, depression.
BrainCore Therapy provides a unique drugless approach to treating Brainwave Dysregulation that may be associated with the symptoms of many neurological based conditions.
Brainwave Dysregulation is a condition that results from tension on the nervous system caused by subluxation, poor nutrition, stress, food sensitivities, drugs or trauma. The BrainCore technology and science is based on a training procedure that effectively regulates the nervous system providing proven relief of conditions associated with Brainwave Dysregulation.
Video: How does BrainCore Neurofeedback Work?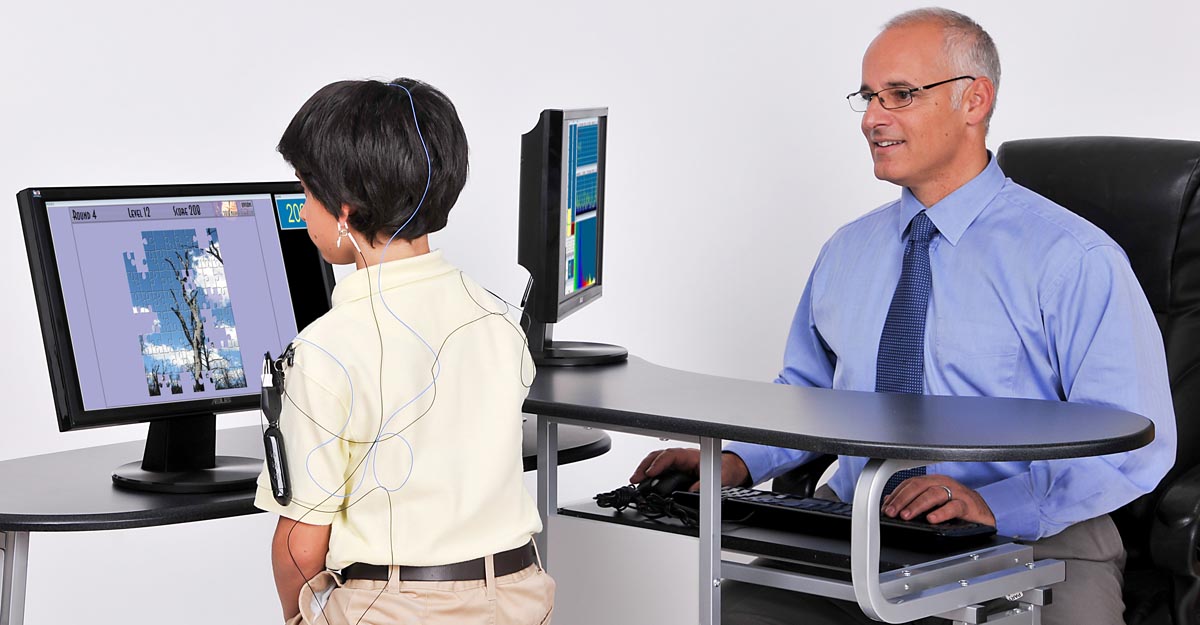 Read what Others are Saying
I endured migraine headaches at least 3 times a month for 15 years. I have not had a migraine in more than 6 months since I completed the BrainCore Program. JB
I suffered from insomnia for 9 years. I tried all the medications, hypnosis and even stress reduction therapy – nothing worked. Then my friend told me about BrainCore and after just 8 sessions I am able to fall asleep and I am sleeping through the night without waking up. KH